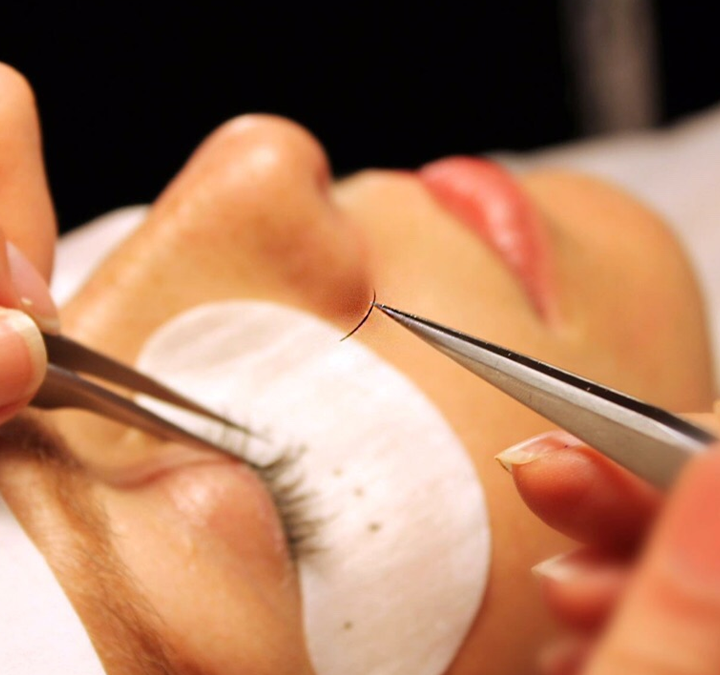 3 Frequently Asked Questions About Eyelash Extensions?
If you are searching for questions about eyelash extensions, it is because you are looking to be getting eyelash extensions done, right?
We at Agnes dos Santos know how precious your time is…
So we gather some anwsers for you…
But before, lets learn a bit more about lash extensions…
What are Lash Extensions?
Have you ever wonder why the celebrities have such a fuller and longer lashes?
The secrets is "they wear lash extensions" 😍
There is lots of celebrities in London, like Nicola Mc Lean, which is using eyelashes extension…
Lash extensions are artificial fibers lashes which are attached to the natural lashes.
This is done by a professional eyelash application.
This application, must be done by a qualified lash stylist…
There endless possibilities and styles of lashes, which vary from classic lashes to russian volume lashes.
If you want to get a free lash consultation, and see which style is best for your…
Let us help you to make your lashes look perfect ⤵
👉 Book your FREE lash consultation today
3 Most Asked Questions About Eyelash Extensions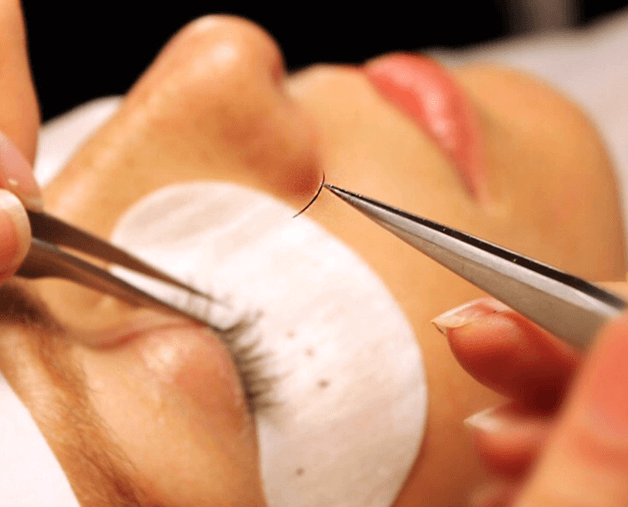 3 Frequently Asked Questions About Eyelash Extensions
If you which to learn about the whole eyelashes extension process…
There is a step by step guide to eyelash extensions, you can check it…
We are typically often asked 3 questions about lash extensions…
So today we will be sharing the answers with you here… 😘
Let's begin!
Question 1:
Do I need a PATCH TEST before Lash Extensions?
Yes, you will need a patch test if f you've not had lash extensions before and also if you haven't done them for a few months…
To be honest, we actually recommend it even when you go to a new place to get your lashes done.
Why is it necessary?
You might get allergic reaction to the products used by the lash technician during the lash application.
Often different salons will use different brands of glue…
They also have different techniques so to be very sure you won't get a allergic reaction…
NOTE:
If you have some questions about allergic reactions…
Chat via WhatsApp with our Lash Experts Team 👉 HERE
Question 2:
Can I use MASCARA on my lash extensions?
Yes, you can if you feel the need…
The question is, what kind of mascara should you use?
It's only recommed to use water based mascara…
That is why we developed our Vegan & Mineral Lash Mascara.
NOTE:
To prevent difficulties when removing your mascara we recommed our Lash & Brow Bubble Shampo .
You don't want to damage your lash extensions, for this reason we recommend these produts…
Also DO NOT pull your lashes!
Question 3:
Should I tint my natural lashes before my Lash Extensions appointment?
There is no need unless your lashes are extremely fair.
Most of the beauticians use white eye patches and when your lashes are very light in colour it might make it a little more of a challenge to create an amazing full look.
So the best way is to get advice from the technician of your choice.
Other than that, you don't need to tint your natural lashes prior your lash extensions appointment.
We hope by answering these frequently asked questions about eyelash extensions…
We helped you in your quest for eyelashes extension!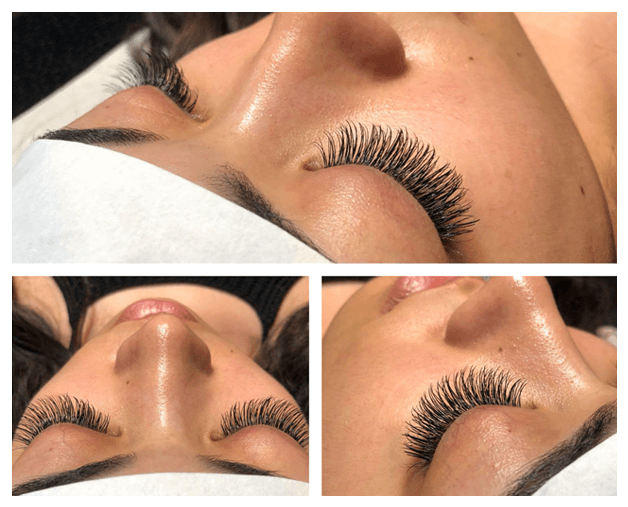 Any More Questions About Eyelash Extensions?
If there is anything else you'd like to know…
Please feel free to get in touch…
You can always get free advice from our lash experts team…
Just give us a call us at 02076027040 or chat with us via WhatsApp on 07817147389.
Or if you prefer, you can book a FREE lash consultation 👉 BOOK HERE
Also you`re more than welcome…
To visit one of our Eyelash Extensions London Salons.
We truly hope this lash tutorial helped you to understand more about "Asked questions about lashes extension aplication"…
P.S. We will always make sure that you get your lash extensions looking perfect, and our lash stylists are there for help you… 😍
P.S. Don`t forget to check it out this FREE Step by Step Lash Extensions Guide, this is a free advice guide from our lash experts… 😘
(6,587 votes, average: 4.80 out of 5)

Loading...
Agnes dos Santos
Author, entrepreneur, trained accountant and self-confessed eyelash extension perfectionist. Certified Master technician, judge and as a qualified international trainer, Agnes has coached many technicians globaly.