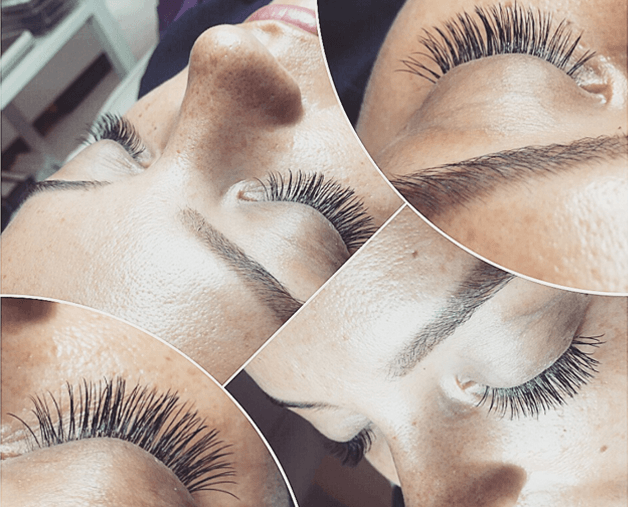 Myths About Eyelash Extensions?
There are many myths about eyelash extensions, and with so many horror stories …
It is no wonder that some women believe that lashes extensions damage natural eyelashes …
What is NOT true!
When it comes to "eyelash extensions" there is still a lot of missing understanding …
And to clarify things and anwser some questions, like…
1) Why eyelashes fall out…

2) Where to get lash extensions…
And many other questions…
Keep on reading any learn more about individual lash extensions…
At Agnes dos Santos we do believe that: "The eyes are the windows to our souls"…
And that is the reason we specialize in Vegan Lash Extensions in London!
Eyelash Extensions DO NOT Damage the Natural Lashes
We get asked weekly "Do lash extensions Damage my lashes?"
The answer is NO and YES!
If applied wrongly it can damage your natural lashes, but, If applied the correct "it will make your eyes stand out"…
If you have any questions about "eyelash extensions", we are here to help…
You can call our lash experts team or book a free lash consultation…
Let us help you to make your lashes look perfect ⤵
👉 Book your FREE lash consultation today
We know that damage that can occur to you natural lashes or to your eyes…
If lash extensions aren't applied by a fully qualified and experienced technician…
That is why at Agnes dos Santos our team is fully trained and professionally qualified…
Myths About Eyelash Extensions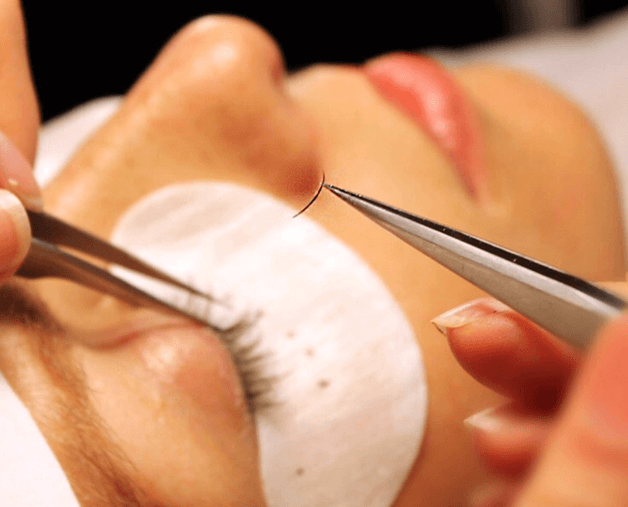 You want longer and fuller lashes without the need of using mascara…
Or without the need of wearing false lashes or using lash growth serum, rigth?
If so, you must STOP believing these myths about eyelash extenions…
We understand you might be worried about trying or maintaining your lash extensions…
For this reason…
We've decided to address three of the most common myths about eyelash extensions…
That most women still believe are true.
As eyelash perfectionists we at Agnes dos Santos want to set the record straight…
So, lets jump into these 3 myths…
Myth nº 1:
Your Natural Eyelashes Will Fall Out Because Lash Extensions Are Too Heavy 
The truth is, your eyelashes will fall out as this is the most natural thing to happen to them!
To be precise, your individual lashes will fall out every 6 weeks or so…
Whether you have lash extensions or not!
They are probably not as noticeable when you haven't had your lashes done…
As they don't have longer , thicker and darker lashes glued to them!
Also a skilled technician should be able to offer a range of lash thickness and length…
At Agnes dos Santos we provided bespoke vegan lash service which leaves you with extensions that are comfortable and unique for your eyes.
NOTE:
If you wish to book your FREE lash consultation in one of our salons…
You can chat via whatsapp with our lash experts team 👉 HERE
Myth nº 2:
When You Will Stop Extending Your Lashes Your Natural Ones Will be Much Weaker and Shorter 
The reality is even after only a month of wearing eyelash extensions…
You will forget what your natural lashes looked like… That is the TRUE!
It's normal that you will feel they are much shorter as you are now used to waking up with much darker and longer lashes.
After few days of applying mascara…
You will see that this was an illusion and you always had lashes this length.
They also won't be weaker as an experienced technician would not use any glue on your baby lashes.
There also won't be glue on any lashes that grow after your appointment.
Many clients find that, regular maintenance of lash extensions…
It can help their natural lashes grow longer and stronger due to the lack of mascara in everyday use 🙂
Myth nº 3:
You Can't Apply Lashes Repeatedly, Over Long Periods of Time
There is a lot of speculations about the fact that you can`t always wear lash extensions.
As you will be left with no natural lashes…
This is also NOT TRUE!
Due to the fact that even when your lashes have extensions glued to them…
They still have a normal "eyelash growth cycle".
When they fall out and you go for your next appointment…
Your eyelash technician will always have the same number of healthy new lashes, that have grown in the mean time, to apply extensions to.
Just as with myth number 2, when you stop extending your eyelashes…
You may have the illusion that your natural lashes were they were longer and darker before.
This is only due to our memory of our extended lashes, not our actual natural eyelashes.
It's totally up to you whether you decide to have breaks or not…
Either way this will not affect your eyelashes and their natural appearance.
And these are the 3 myths about eyelash extensions!
Eyelash Extensions PROS and CONS
Let`s go through some of the Pros and some of the Cons about "eyelash extensions"
Now will show three things in favor of extensions…
Eyelash Extensions Pros:

1) Your makeup routine is cut in half;

2) Eyelash are customazable;

3) No need to wear mascara;
And now will show three things against extensions…
Eyelash Extensions Cons:

1) Lash extensions aren`t cheap;

2) They require maintenance;

3) The application takes about 2 hours;
About 50 years ago would not be possible to extend your natural lashes…
But with today`s tecnology, these beaty treatment become very popular…
Myths About Lash Extensions – The Veredict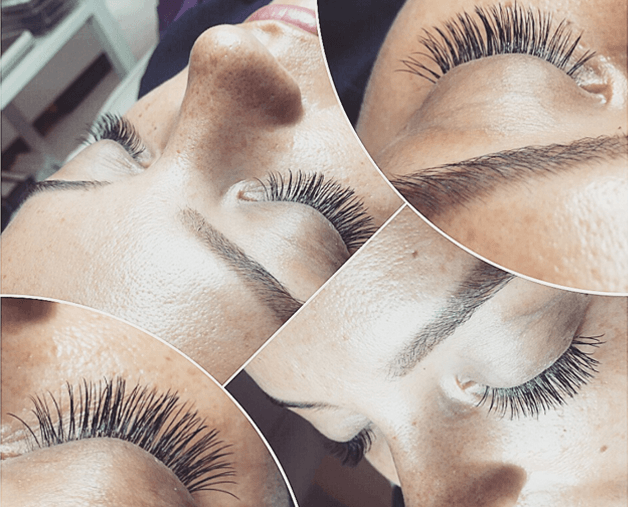 The Agnes dos Santos team can tell you from personal experiences, that when applied properly…
The lash extensions will not damage natural lashes.
Agnes the founder and CEO of Agnes dos Santos, had been wearing individual eyelash extensions for years now…
And is still in possession in a very healthy set of natural lashes!
We hope we have clarified some myths about eyelash extensions…
Also we hope that any concerns you may have had about the safety of lash extensions, are now clear!
Now you can be confident that your lashes will be perfectly fine during your lash appointment and after lash application.
We must stress that you should choose your lash salon wisely to guarantee your safety and satisfaction with the end result.
Important Facts to Consider!
We have seen some poor work carried out by other salons…
Despite this, we know that when applied properly and with care…
Lash extensions will not cause any damage to anyone's lashes…
That is the TRUE!
Are You Ready to Get Lash Extensions?
If there is anything else you'd like to know…
Please feel free to get in touch…
You can always get free advice from our lash experts team…
Just give us a call us at 02076027040 or chat with us via WhatsApp on 07817147389.
Or if you prefer, you can book a FREE lash consultation 👉 BOOK HERE
Also you`re more than welcome to visit one of our Eyelash Extensions London Salons.
We truly hope this lash tutorial helped you to undestand more about the "myths about eyelashes extensions"…
P.S. We will always make sure that you get your lash extensions looking perfect, and our lash stylists are there for help you… 😍
P.S. Dont forget to check it out this FREE Step by Step Lash Extensions Guide, this is a free advice guide from our lash experts… 😘
(6,587 votes, average: 4.90 out of 5)

Loading...
Agnes dos Santos
Author, entrepreneur, trained accountant and self-confessed eyelash extension perfectionist. Certified Master technician, judge and as a qualified international trainer, Agnes has coached many technicians globaly.