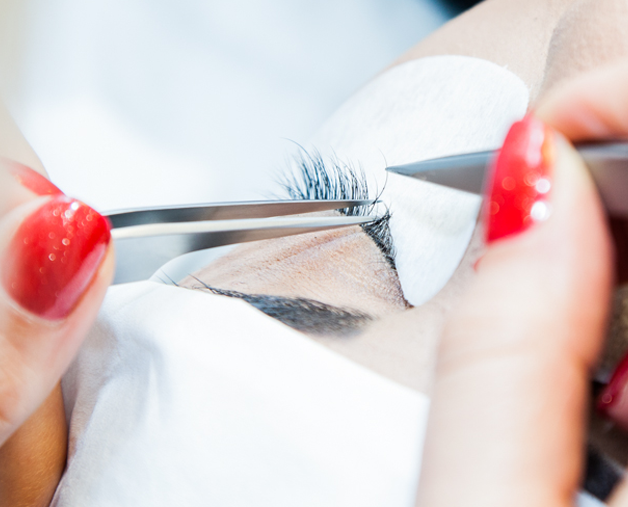 Why do You Need Lash Infills?
Why do you need lash infills? If you are searching for this…
Probably you had lash extensions a couple weeks ago, and now is the time to get your lashes full again by infilling them, right?
If so you came to the right place, because we love lashes!!! 😍
We love transforming lashes …
You will learn here about eyelash infills, the cost and when and where to get your touch up done!
At Agnes dos Santos we specialize solely in individual eyelash extensions and we can help you to achieve your desire look, guaranteed…
Let us help to make your lashes look perfect ⤵
👉 Book your FREE lash consultation today
Why do You Need Lash Infills?
Now lets talk about the lash cycle…
This is IMPORTANT!
Your lash extensions fall out, that is a natural fact…
And this happens because of the natural lashes cycle…
Your natural eyelashes continue to grow in a replenishing cycle.
The falling lash cycle:
1º Week – You will lose about 21 lashes
2º Week – You will lose about 42 lashes
3º Week – You will lose about 63 lashes
Since the extensions are bonded to your own natural lash…
You may need to refill the areas where your own natural lash has fallen out.
Touch-ups, will keep the lashes looking fresh and fuller.
How Long Takes to Apply Eyelashes Infills?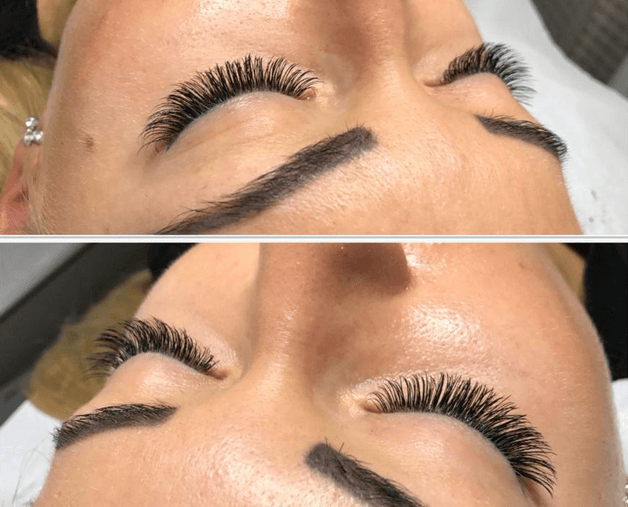 The touch ups generally take 45-60 minutes…
This depending on how many lashes have fallen out. Each person's eyelashes fall out at different intervals.
We at Agnes dos Santos only fill in the ones that need attention…
It's not necessary to get a new set every time.
Getting re-fills is not something that you can avoid since we have no control of which lashes fall out and how quickly the own natural lashes shed.
NOTE:
If you are not sure, when to book your eyelash infills…
Chat with our lash team, via WhatsApp… Start 👉 HERE
How Long Lash Extensions Last?
Usually a complete set of eyelashes extensions can last in between 6 to 8 weeks…
This is due the natural lashes starting to fall…
Everyone's lashes fall out at various intervals.
And this happens because there is a lash cycle to follow…
On the moment when youstart to see gapsin your lash extensions…
This is the time to get lash infills, otherwise you will need to get a full set again!
Why Should I Get Eyelash Infills?
As eyelash extensions are bonded to the natural lashes…
We recommend to get eyelashes infills in between 2 to 4 weeks…
As this is to help keep the set of eyelash extensions fuller and longer.
If you pass the 4 weeks time without doing lash touch ups…
Than is most likely that you'll require a new set of lashes.
A full set of lash extensions, will naturally require much more time…
In average a trained lash style can perform a full set application in less than 2 hours…
The benefit of touch up is that eyelash infills generally only takes from 45 to 60 minutes, and for that reason there are much cheaper…
NOTE:
If you wish to get the eyelashes infills cost…
Check our lash prices and services 👉 HERE
Lash Extensions After Care
If you look after your eyelashes properly, will cost less to get a half set, than a whole new set of eyelash extensions.
But, the lash stylists will only do an infill if you have looked after your lashes.
This means you must adhere to your aftercare some guidelines:
The first is to keep your lashes clean, by using oil free eye make-up remover.
Our specially desined lash cleansing shampoo will be the ideal product…
Which will help you to keep your semi-permanent eyelash extensions health in between infills.
A Full Set of Eyelases Will Last For Few Weeks!
It depends on your skin and how do you take care of them…
But you need to remember that your natural lashes fall out naturally, therefore when you have eyelash extensions the came cycle will happen.
If you are wondering where to get your eyelash extensions in london, before your lash full cycle comes about…
We at Agnes dos Santos can help you to achive a perfect look…
3 Tips From the Experts for Eyelash Extensions !
Your natural lash will fall out with glued lash on it…
This will be happening naturally, but…
When you will see the gaps and they will be bothering you…
Just follow these 3 TIPS from the experts:
First TIP:
If you absolutely love wearing eyelash extensions, you can book a free lash consultation by clicking HERE.
After 40-60 minutes your look will be full again. We also have an option to infill your lashes up to 10 days! This is only 30 minutes treatment, just to refresh your look.
Second TIP:
When you wanted your eyelash extensions only for a short period of time (like wedding, holidays or any other reason) to remove your eyelashes. You can book an appointment just for eyelash removal.
It is painless just like application…
Third TIP:
If you dont want the to lash infills, just to wait until all of you extensions will fall out.
If you have waited too long for the touch ups, you may need to get a full set instead just touch up, that will require more time and you would have to pay a full price.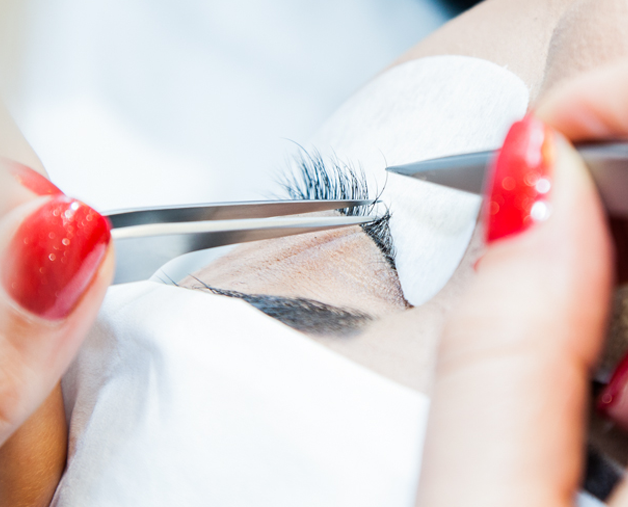 Ready to Get Your Eyelashes Infills Done?
If there is anything else you'd like to know…
Please feel free to get in touch…
You can always get free advice from our lash experts team…
Just give us a call us at 02076027040 or chat with us via WhatsApp on 07817147389.
Or if you prefer, you can book a FREE lash consultation 👉 BOOK HERE
Also you`re more than welcome to visit one of our Eyelash Extensions London Salons.
We trully hope this lash tutorial helped you to undestand more about "eyelashes extension infills"…
P.S. We will always make sure that you get your lash extensions looking perfect, and our lash stylists are here to help you… 😍
P.S. Dont forget to check it out this FREE Step by Step Lash Extensions Guide, this is a free advice guide from our lash experts… 😘
(8,633 votes, average: 4.90 out of 5)

Loading...
Agnes dos Santos
Author, entrepreneur, trained accountant and self-confessed eyelash extension perfectionist. Certified Master technician, judge and as a qualified international trainer, Agnes has coached many technicians globaly.