The Benefits of Eyelash Extensions?
The benefits of eyelash extensions is a long and luscious lashes, this is what almost every woman wants to have: longer, fuller and fluttery eyelashes.
But many of London`s women struggle with finding the correct lash mascara and find extremely difficult to wear strip lashes.
Well… There is a simple solution "eyelash extensions"
If you wish to have longer and luscious lashes, that is what our team is trained for…
At Agnes dos Santos, we specialize in individual lash extensions and we are here to help…
Let us help you to make your lashes look perfect ⤵
👉 Book your FREE lash consultation today
Feel free to contact our professional lash stylist team at any time…
We are here to help you achieve that wanted perfect look… 😘
The Benefits of Eyelash Extensions
If you`ve tried individual lashes in the past, and had any bad experience, and for some reason, they took off your real lashes or damage them in anyway…
This simply means that they weren't professionally applied.
At Agnes dos Santos we take extra care to apply lash extensions, and we know…
If individual eyelash extensions are not bonded to your natural lashes properly, or…
The lash extensions are not applied properly, is more likely the lashes will fall out quicker…
And more…
If lashes are applied wrong or with too much glue, this can cause irritation to your eyes and damage your natural eyelashes.
This step by step lash guide will help you decide if eyelashes are for you 😍
At Agnes dos Santos, we do believe that individual lash extensions are probably one of the greatest beauty trends ever…
And to prove you that, we gather 10 reasons why you should have lashes extensions…
10 Benefits of Eyelash Extensions
Remember that experience, when someone looked into your eyes and could not look away?
Well… That is what lashes can do for you!
If you ever wanted to have Long and luscious lashes, "eyelash extensions" will always be a must have in your beauty treatments.
With many celebrities and bloggers providing us with endless make-up and eyelash inspiration, it's no wonder classic lashes and natural glamourous lashes are still hugely on trend.
So, lets go to the 10 lashes extension benefits…
The 10 Benefits of Eyelash Extensions:

1) Lash extensions will add volume to your natural eyelashes;

2) Lash extensions will enhance your eyes and your look;

3) Lash extensions will lift your lashes;

4) Lash extensions will add length and draw people into your eyes;

5) Lash extensions will not require use of mascara;

6) Lash extensions do not damage your natural lashes;

7) Lash extensions are water resistant;

8) Lash extensions feel lightweight and natural;

9) Lash extensions will add fullness to your natural lashes;

10) Lash extensions will give you unique and beautiful look;
Individual eyelashes extension should feel weightless, if…
They are properly attached to your natural eyelashes…
Frequently Asked Questions About Eyelash Extensions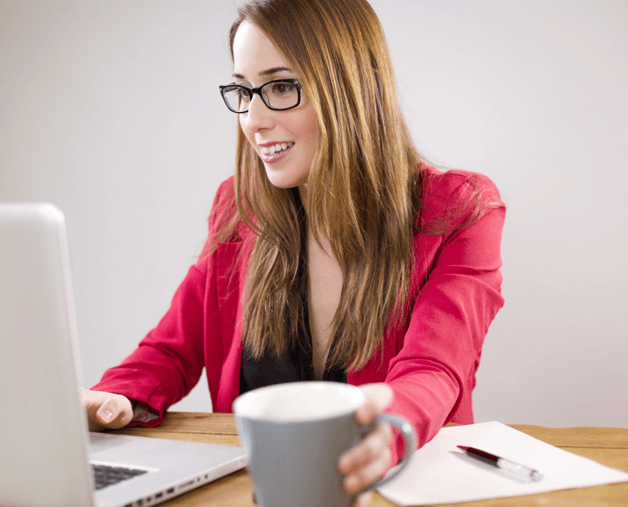 At Agnes dos Santos we know time is equals money…
For that reason we gather some of the frequently asked questions about eyelash extensions.
We know the benefits of eyelash extensions, and therefore…
Our highly knowledgeable team, put together a list of the most frequently asked questions about eyelash extensions.
So, let`s go to the most asked questions…
1) What Type of Eyelash Extensions Can I Get?
There are many types of lashes, they go from synthetic (silk or mink) to vegan lashes.
You as client, can choose from sizes that vary from 6 to 17mm and thicknes that vary from 0.05 to 0.25mm.
Our Agnes dos Santos professional team, will help you choose the best suited lashes for you.
2) How Long Will The Lash Application Process Take?
Well… If we are talking about a full set application…
The full set lash application procedure of classic lashes vary in between one and a half hour to a maximum of two hours. And half set takes in between 40 to 60 minutes, volume lashes takes longer to do.
We advice for you to come without makeup on appointment day.
3) How Often do I Need to Reschedule my Appointment?
After a full set the next appointment is what we call "lash infills"…
So, the infill appointment will be around 2 to 4 weeks. The process of growth and shedding of your natural eyelashes will cause the extensions to gradually fall out.
As same as gel nails, you need to do periodic refreshers to your lash extensions.
4) How Long a Full Set of Lash Extensions Will Last?
Let`s consider your did "lash infills" or "touch up" as they are known, within the 2 to 3 weeks…
Than, the full set of lash extensions will last in between 6 to 9 weeks.
We recommend "touch up" appointments every 2-4 weeks.
5) What If I`m Allergic to Eyelash Glue?
That is the reason we do offer a free lash consultation with patch test…
During this time you will go through a couple of questions and some of those are about allergies.
Patch test it is important, because there are different kind of glues used during the application procedure, and we want to make sure that they dont cause any allergic reaction.
You probably have some questions about eyelash extensions…
If so, you can always call us and speak with our lash stylist Team…
NOTE:
If you wish to book your FREE lash consultation in one of our salons…
You can chat via whatsapp with our lash experts team 👉 HERE
Why to choose Agnes dos Santos eyelash extension London salon…
Why Choose Agnes dos Santos for Eyelash Extensions in London?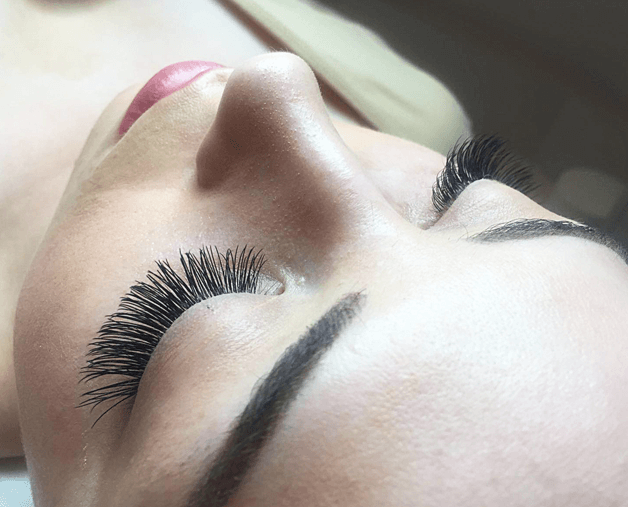 If you weren't blessed with full and long eyelashes, this is not a problem…
At Agnes dos Santos we can help you to achieve your desired and perfect look…
So, lets go to a list of 10 benifits of why choosing us…
The 10 Benefits of Choosing Agnes dos Santos:

1) We will add volume and fullness to your natural eyelashes;

2) We provide full and free lash consultation;

3) We use cruelty free and vegan friendly lashes;

4) We do unique bespoke lash extensions styles;

5) We will help you to feel more confident with or without make-up;

6) We will help you to save time and achieve that perfect look;

7) We apply weightless lashes, so you can wear them day to day;

8) We do professional application. So no clumpy glued eyelashes;

9) We listen to your needs and desire and let you choose your own length;

10) We will make you feel special with beautifuly enhanced lashes;
Our aim is to help you to achieve that perfect look, exactly as you desire…
We do classic lashes, volume lashes, infills, full set and much more… 😘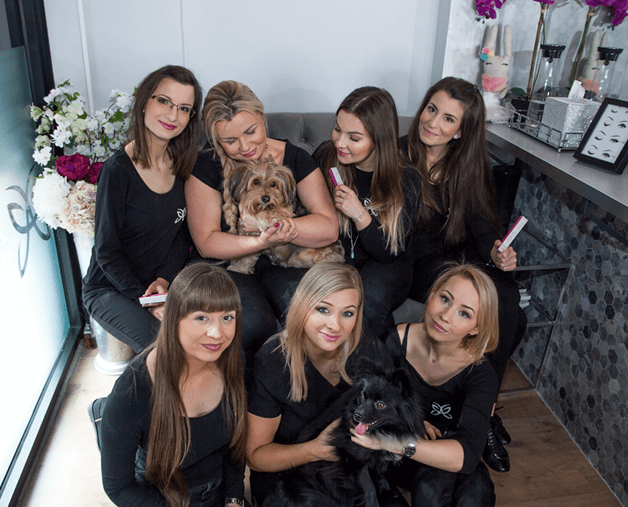 This is our Agnes dos Santos lash experts team…
We are here to help you achieve your desired look 😉
Are You Ready to Get Your Vegan Lashes Done?
Now you know the benefits of eyelash extensions…
And if there is anything else you'd like to know…
Please feel free to get in touch…
You can always get free advice from our lash experts team…
Just give us a call us at 02076027040 or chat with us via WhatsApp on 07817147389.
Or if you prefer, you can book a FREE lash consultation 👉 BOOK HERE
Also you`re more than welcome to visit one of our Eyelash Extensions London Salons.
We truly hope this lash tutorial helped you to undestand more about "The benefits of eyelashes extension"…
P.S. We will always make sure that you get your lash extensions looking perfect, and our lash stylists are there for help you… 😍
P.S. Dont forget to check it out this FREE Step by Step Lash Extensions Guide, this is a free advice guide from our lash experts… 😘
(8,797 votes, average: 5.00 out of 5)

Loading...
Agnes dos Santos
Author, entrepreneur, trained accountant and self-confessed eyelash extension perfectionist. Certified Master technician, judge and as a qualified international trainer, Agnes has coached many technicians globaly.