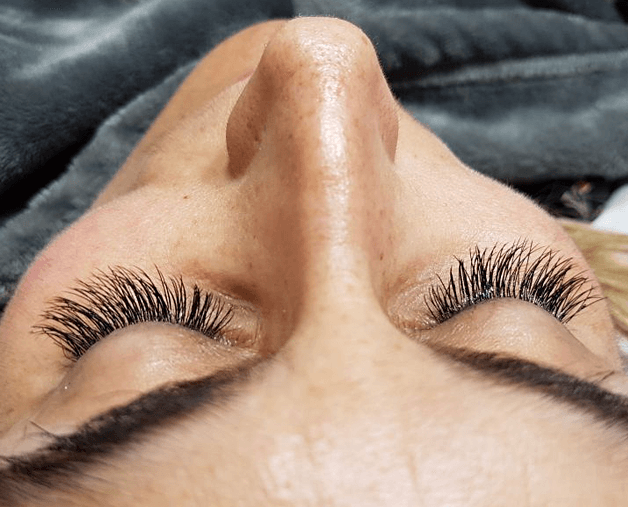 Where to Get Eyelash Extensions in London?
If you are looking where to get eyelash extensions in London, keep on reading, because we can help you transform your lashes and make your eyes to stand out…
Have you ever wondered, why women from London have such amazing lashes?
The secret is that they wear eyelash extensions… 😍
You`re probably thinking where to get eyelash extensions near me?
Check this step by step guide to lash extensions and learn all about lashes…
While a lot of women stay away from lash extensions because they think that they look fake, women from London know that that's not true.
We can help to make your lashes look perfect ⤵
👉 Book your FREE lash consultation today
This city has an impressive number of beauty salons, but few are specialized in eyelash extensions, and we at Agnes dos Santos will help you to achieve that perfect look!
Why Should You be Getting Eyelash Extensions?
First of all they will make you feel better about yourself, a little confidence boost.
Another important benefit of lash extensions  convenience.
When you have them, your makeup routine becomes a lot quicker.
Also, if you get them, you will totally skip your mascara and eyelash curlers.
You can also skip the whole eye makeup routine if you're in a hurry. Bushy eyelashes with a little bit of foundation and subtle lipstick will give you a stunning look.
We all appreciate simplicity.
Another reason to get eyelash extensions is that you can tailor them to your needs and desires.
You can find the best lash extensions London at Kensington…
You can choose perfect eyelash extensions for every occasion.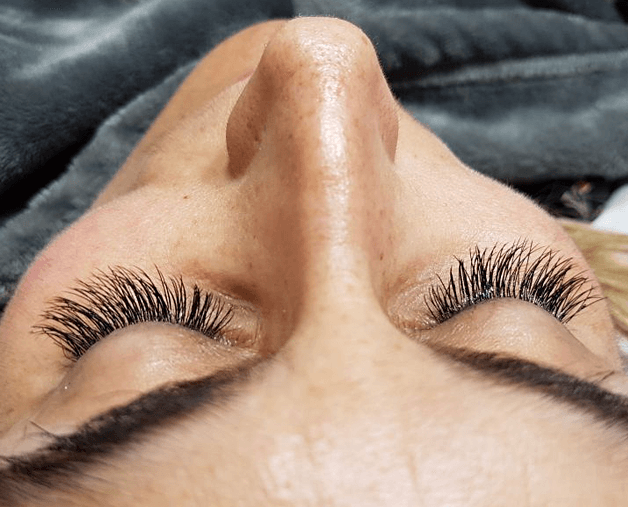 Some women only want to cover a few sparse areas which is why they choose thinner eyelash extensions.
Other women visit these salons just to get lashes for special events, and they usually select more bold-looking eyelash extensions and others are looking for more fuller looking, like the russian volume lashes.
Note:
All individual eyelash extensions must be applied by a professional lash stylist.
Best Lash Extensions in London?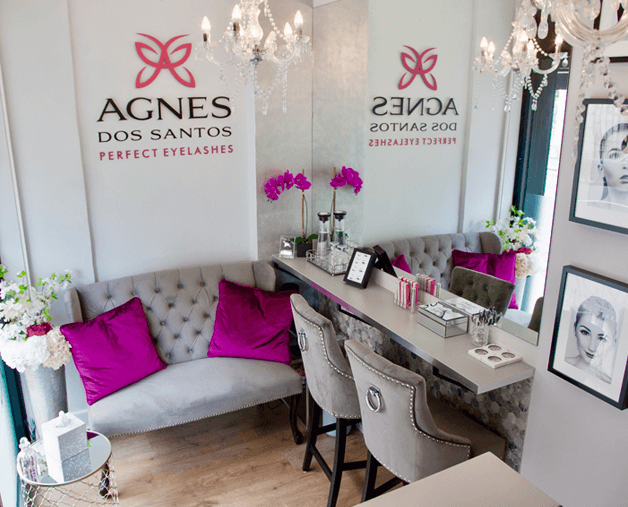 Well…
You`re pobably thinking about the best place to get eyelash extensions in London, right?
We get there in a minute…
But first, lets learn how do lash extensions work…
Most of women have no idea that an average person has around one to two hundred lashes per eye, and the number of lashes that you can put on…
It will depends on the number of natural eyelashes.
The process of applying eyelash extensions is surprisingly relaxing.
NOTE:
If you wish to book a free lash consultation with us…
Chat via Whatsapp with our lash experts team 👉 HERE
You come into the salon…
There's usually some zen music in the background.
Our lash stylist team is highly skilled and well-trained…
So you don't have to worry about any injuries.
The Eyelash Extensions Application Time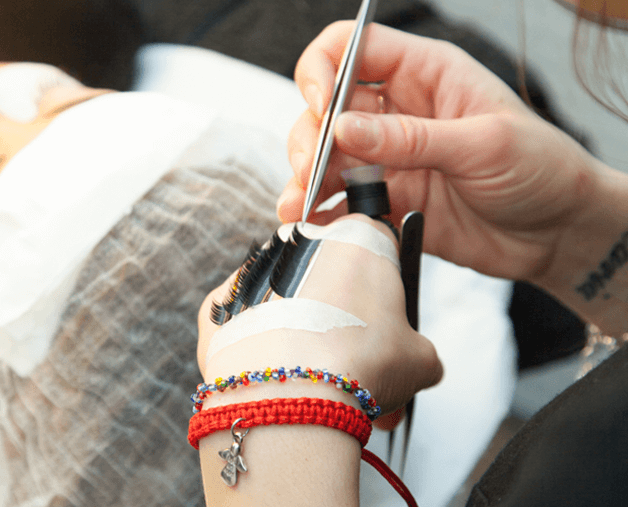 The application time varies…
It depending on the look you're going for, but it usually takes from one to two hours.
After that, you will be able to enjoy your voluminous lashes for weeks.
Keep in mind that we lose our natural lashes every day.
Because eyelash extensions are attached to our natural lashes, they will fall off as well.
The extensions usually last around five to eight weeks.
It's recommended that you get refills, or touchups, every 3 to 4 weeks to keep your lashes full all the time.
How To Book a FREE Consultation For Eyelash Extensions in London?
If there is anything else you'd like to know…
Please feel free to get in touch…
You can always get free advice from our lash experts team…
Just give us a call us at 02076027040 or chat with us via WhatsApp on 07817147389.
Or if you prefer, you can book a FREE lash consultation 👉 BOOK HERE
Also you`re more than welcome to visit one of our Eyelash Extensions London Salons.
We truly hope this lash tutorial helped you to undestand more about "where to get eyelashes extension"…
P.S. We will always make sure that you get your lash extensions looking perfect, and our lash stylists are there for help you… 😍
P.S. Dont forget to check it out this FREE Step by Step Lash Extensions Guide, this is a free advice guide from our lash experts… 😘
(5,987 votes, average: 5.00 out of 5)

Loading...
Agnes dos Santos
Author, entrepreneur, trained accountant and self-confessed eyelash extension perfectionist. Certified Master technician, judge and as a qualified international trainer, Agnes has coached many technicians globaly.