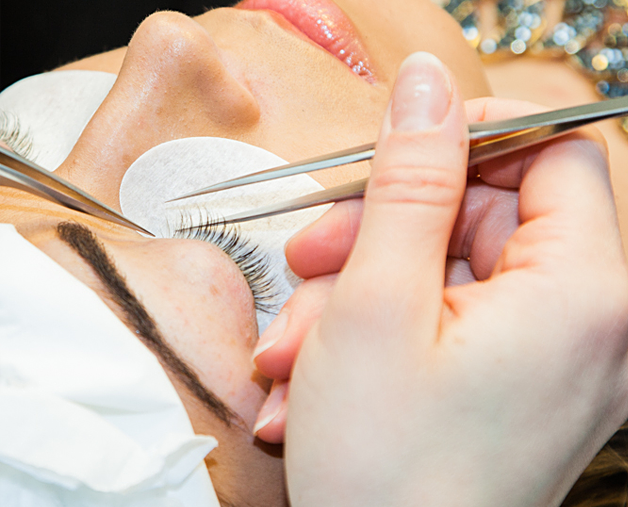 Lash Extensions Application Guide?
This lash extensions application guide will show you in 5 simple steps all about on how to get your eyelash extensions done!
There is a lot of miss understanding about what eyelash extensions really is…
And to clarify things like…
What are the benefits of eyelash extensions and where to get lashes done…
And to give you a deeper understand…
About the whole lash extensions application procedure…
On this 5 simples steps to individual lash tutorial…
You will learn all about "eyelash extensions"…
Ahhh! We also want to give you a FREE lash consultation  😍
And for you to be able to do just that…
Let us help you to make your lashes look perfect ⤵
👉 Book your FREE lash consultation today
We at Agnes dos Santos would love to take you on a tour…
On how we perform eyelash extensions in our London Lash Salons!
So, tet`s the journey about lash extensions application beggins…
Lash Extensions Application Guide in 5 STEPS
Now you will go through the "eyelash extensions" application process…
We have made it very simple for you to be able to understand the whole thing…
NOTE:
Eyelash extensions are NOT the same as temporary lashes…
Eyelash extensions are applied by a professional lash stylist…
[STEP 01]
Before Eyelash Extensions Application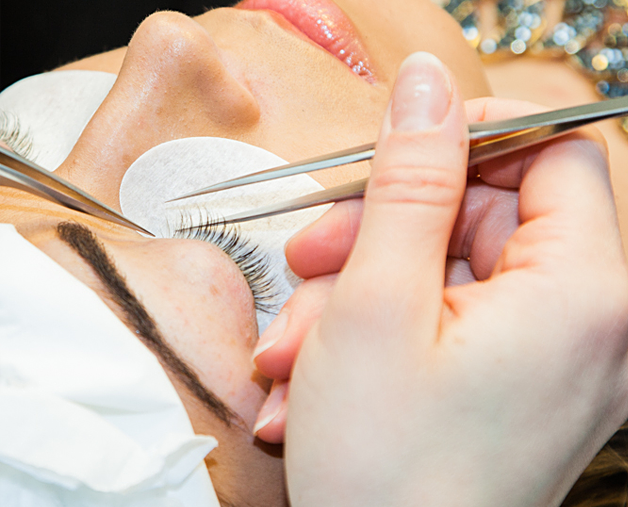 Before getting eyelash extensions, It is important to understand "Patch Test".
At Agnes dos Santos lash salon, we follow a strict safety policy…
And our policy states that patch test must be done at least 48 hours prior your first visit…
Or, if you haven't done your lash extensions for more than 6 months…
NOTE: this may vary between salon to salon, but this is how we operate at our salons.
Our Advice For You:
Do patch test to avoid any future allergies…
Also and come to patch test without eye make up….
[STEP 02]
Lash Consultation – (Prior Eyelash Extensions Application)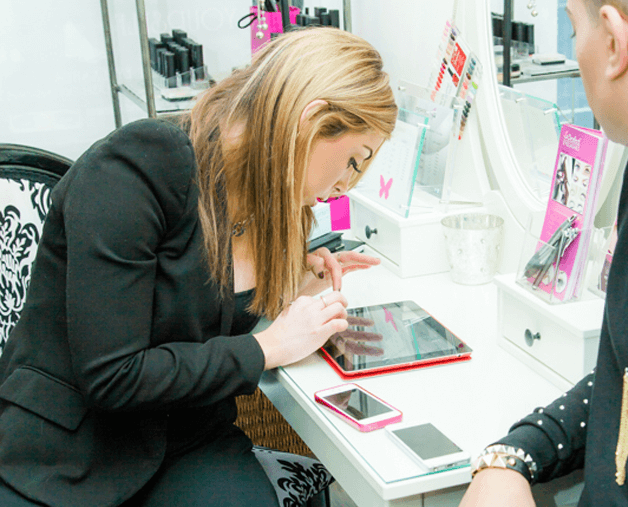 We also really care about our clients and we treat everyone as an individual.
So when you arrive for your first lash appointment with us…
We will sit with you and talk you through your needs and desires…
And your previous experience with lash extensions…
Our professional lash stylist team will advice on the best eyelash extensions set for you 😍
Also we will make sure before application that you will be happy with the choosed lash style!
Therefore you shouldn't worry if you know nothing about lash curls and types.
It's our job to find perfect solution just for you!
[STEP03]
Lash Extensions Application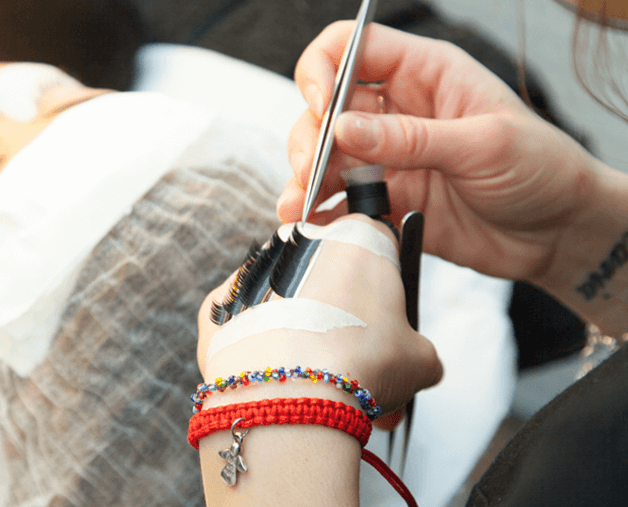 Applying a full set of new lashes can take anywhere from 90 to 180 minutes.
You can check on this tutorial the benefits of eyelash extensions
To start we prepare your natural lashes for the extensions…
Therefore your chosen lash stylist from our team will clean your lashes and place hydrating eye pads on top of your bottom lashes.
The last and the longest part is lash application itself…
With your eyes closed, your lash professional will use tweezers to apply the extensions using special medical lash glue…
That is the reason you must to a patch test to avoid any future allergies…
The lash extensions is applied using our bespoke method where one synthetic lash is applied to your one natural lash.
We do not apply lashes on to week or baby lashes…
Doing that we make sure your natural lashes will get even stronger!
NOTE:
If you wish to book your FREE lash consultation in one of our salons…
You can chat via whatsapp with our lash experts team 👉 HERE
Lash extensions application is very relaxing and doesn't hurt.
We have our clients very often find it so calming that they fall asleep for the time of application…
[STEP 04]
Eyelash Extensions – After Application Process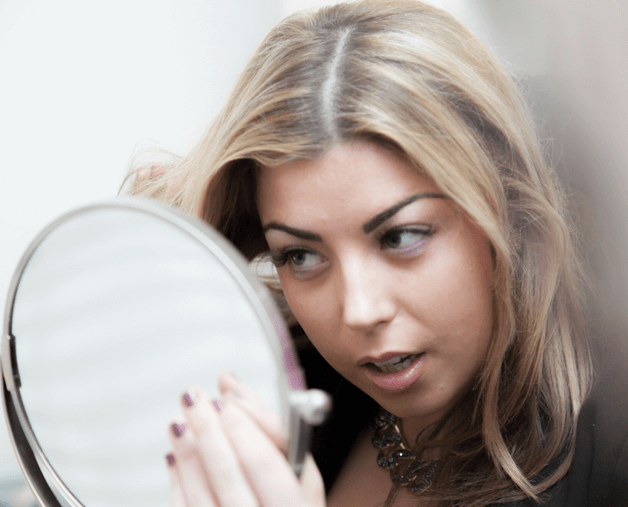 This is the end of the lash application procedure…
Just after you will open your eyes and see the results…
Our professional lash stylist will provide you with a small lash-brush…
And will go though the daily basis after care and will give you a after care brochure…
You will also have to change your daily make-up routine…
In case you use oil-based eye make-up remover, you must stop it!
Every important information about eyelash extensions after care…
It is available in our lash after-care brochure, so you will have to read it carefully!
NOTE:
Important NOT to wet your lashes for the first 24 hours…
Important NOT to use any oil-based eye makeup remover…
[STEP 05]
Lash Infills – When to Infill Your Lash Extensions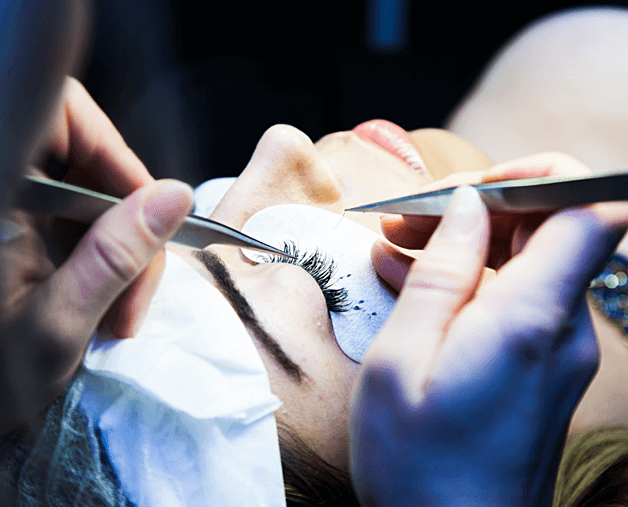 Lash extensions will last up to 9 weeks where every 3 to 4 weeks you will need to do infills to keep them full.
Keep in mind that your own natural lashes shed naturally.
In general, your own natural lash cycle, your lifestyle, and aftercare will affect how long the lashes last.
We have range of clients which lashes still are looking good after 2 months from the application.
Lash Extensions Review
Our lashes were tested in the most extreme situations…
Watch the video and see what Chemmy Alcott has to say about "Eyelash Extensions"…
This is a BONUS TIP!
At Agnes dos Santos lash salons…
We always recommend to our clients to use our lash shampoo!
This is to help you on the lash cleaning procedure on a daily basis…
As this lash shampoo is designed to help the lash extensions last longer!
IMPORTANT!
We recommed to book the next appointment for lash infills…
Within maximum 2 to 3 weeks after the full set lash application…
Are You Ready to Get Your Lash Extensions?
If there is anything else you'd like to know…
Please feel free to get in touch…
You can always get free advice from our lash experts team…
Just give us a call us at 02076027040 or chat with us via WhatsApp on 07817147389.
Or if you prefer, you can book a FREE lash consultation 👉 BOOK HERE
Also you`re more than welcome to visit one of our Eyelash Extensions London Salons.
We truly hope this lash tutorial helped you to undestand more about "lash extensions application"…
P.S. We will always make sure that you get your lash extensions looking perfect, and our lash stylists are there for help you… 😍
P.S. Dont forget to check it out this FREE Step by Step Lash Extensions Guide, this is a free advice guide from our lash experts… 😘
(3,587 votes, average: 5.00 out of 5)

Loading...
Agnes dos Santos
Author, entrepreneur, trained accountant and self-confessed eyelash extension perfectionist. Certified Master technician, judge and as a qualified international trainer, Agnes has coached many technicians globaly.